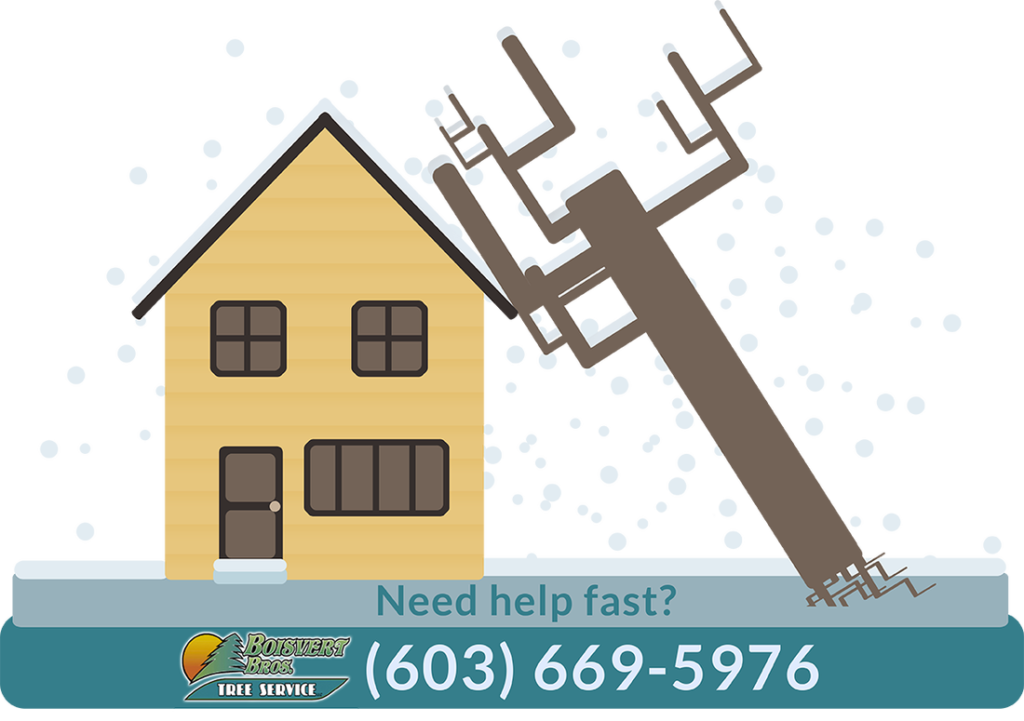 Having a tree fall on your house can be scary. It's even more terrifying when a tree impedes any reconstruction efforts you may have, such as restoring power, heating, or even just getting out of your driveway. We know that winter storms can do a lot of damage. That's why we're here to help.
We offer emergency tree removal services to help you get back up and running in no time! If you need help after a winter storm demolished your surrounding trees, we can help, and fast!
We are located in Goffstown, NH, but we proudly service the following areas:
Amherst
Auburn
Bedford
Bow
Dunbarton
Goffstown
Hooksett
Hudson
Londonderry
Manchester
New Boston
Pembroke
Weare
​Looking to prune or trim your tree? Check out our tree trimming services!
Contact Us for Emergency Help!